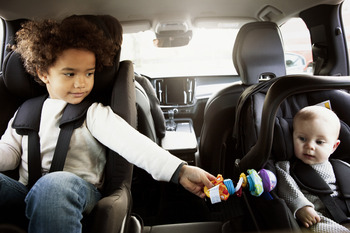 Axkid Modukid is here
[17.4.2019]
Axkid Modukid is the ideal solution for families on the go who want maximum safety and comfort for their children. The car seat system is suitable for the age of 0-4 years and consist of Axkid Modukid Base, Axkid Modukid Infant, and the Axkid Modukid Seat.
Melissa&Doug fills our shelves
[29.3.2019]
Melissa&Doug wooden toys are one of our and yours favorite. So enjoy full variety of toys for small and big kids.
Enjoy Vivobarefoot Fulham boots!
[12.9.2018]
Running around barefoot for the whole summer? Are you ready for winter barefoot adventures? We are! We now have Vivobarefoot Fulham boots available for kids in all sizes from 20 up to 34. Vivobarefoot Fulham Rubber kids come in the same chelsea style, but even better - they are puddle and mud proof rubber boots with termal insole and the little feet will just love the freedom they give even when the weather is not as good as this summer :) Just enjoy!
It is your chance to WIN Babiators on Facebook
[3.7.2017]
#WIN #Babiators Originals are awesome sunglasses for babies, toddlers and kids with 100% UV protection. Soft, durable & virtually indestructible. Replaced for free if you lose or break them. Sounds great? Want ones?! :)
CrayonRocks all natural soy wax crayons for bright dreams
[30.6.2017]
CrayonRocks is our small dream and now it has come true - we have them in our range - brighter than we could expect :) These are all natural soy wax crayons in a specific shape to promot tripod grip and fine motor development.
Spring summer footwear for kids is here!
[29.3.2017]
As summer is approaching, barefoot is best. But sometimes you anyway need some shoes. For that we have now wide choice of flexible and nice children shoes and sandals from Vivobarefoot, Camper, Pediped and Caroch brands. Enjoy and find yours!
ADVENT CALENDAR! Bioseries rattles
[8.12.2016]
Through out December we have Advent Calendar offers - every day some special price or promotion for something. And today it is for Bioseries ECO rattles.
Opening the English version
[5.12.2016]
As we strongly believe, that children – be they Latvian, Russian, Estonian, American or Indian – all deserve the same attitude and care worldwide and that ideas about their development are universal and true everywhere, we will be happy to offer everything we have in our shop also for any willing mum outside Latvia.